In ancient lore, a molly-guard was a shield to prevent tripping of some Big Red Switch by clumsy or ignorant hands. Originally used of the plexiglass covers improvised for the BRS on an IBM 4341 after a programmer's toddler daughter (named Molly) frobbed it twice in one day
The Great Beast of Malvern, the computer designed on this blog for performing repository surgery, sits to the left of my desk. This is Zola the cat sitting on it, as he sometimes does to hang out near one of his humans.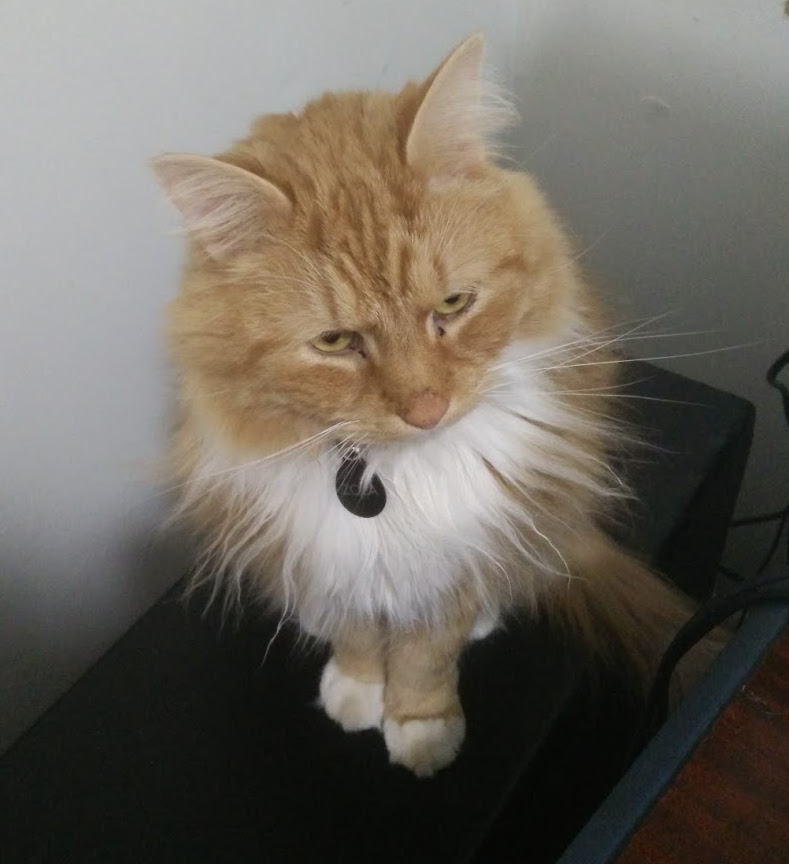 What you cannot quite see in that picture is the Power Switch of the Beast, located near the right front corner of the case top – alas, where an errant cat foot can land on it. Dilemma! I do not want to shoo away the Zola, for he is a wonderfully agreeable cat. On the other hand, it is deucedly inconvenient to have one's machine randomly power-cycled while hacking.
Fortunately, I am a tool-using sophont and there is an elegant solution to this problem.
The solution is an ordinary refrigerator magnet. Being a magnet, it adheres to the ferrous-metal case top just firmly enough not to be easily pushed aside by a cat foot, but is readily moved by human fingers. Here it is in the 'unsafe' position: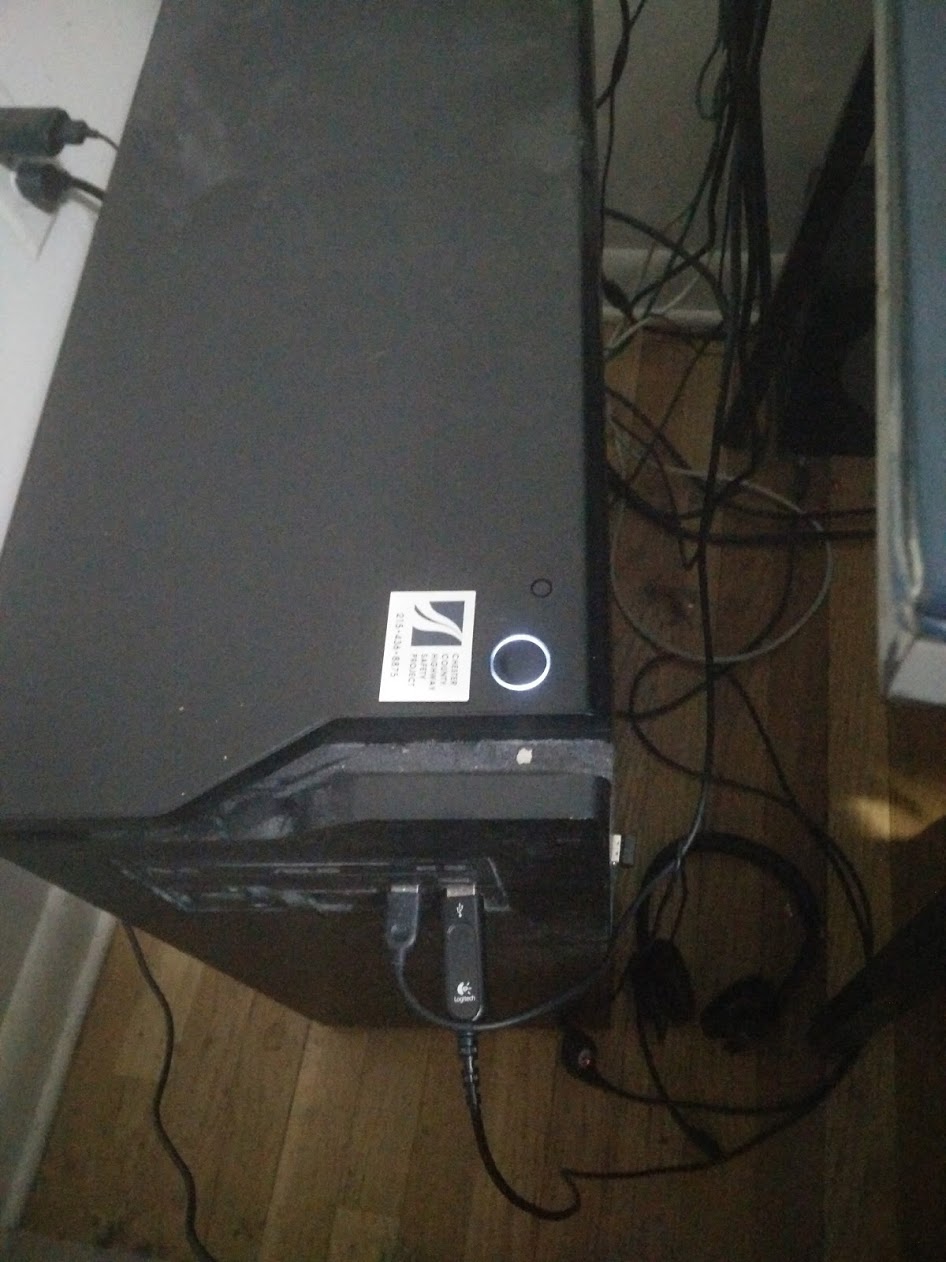 And in the 'safe' position: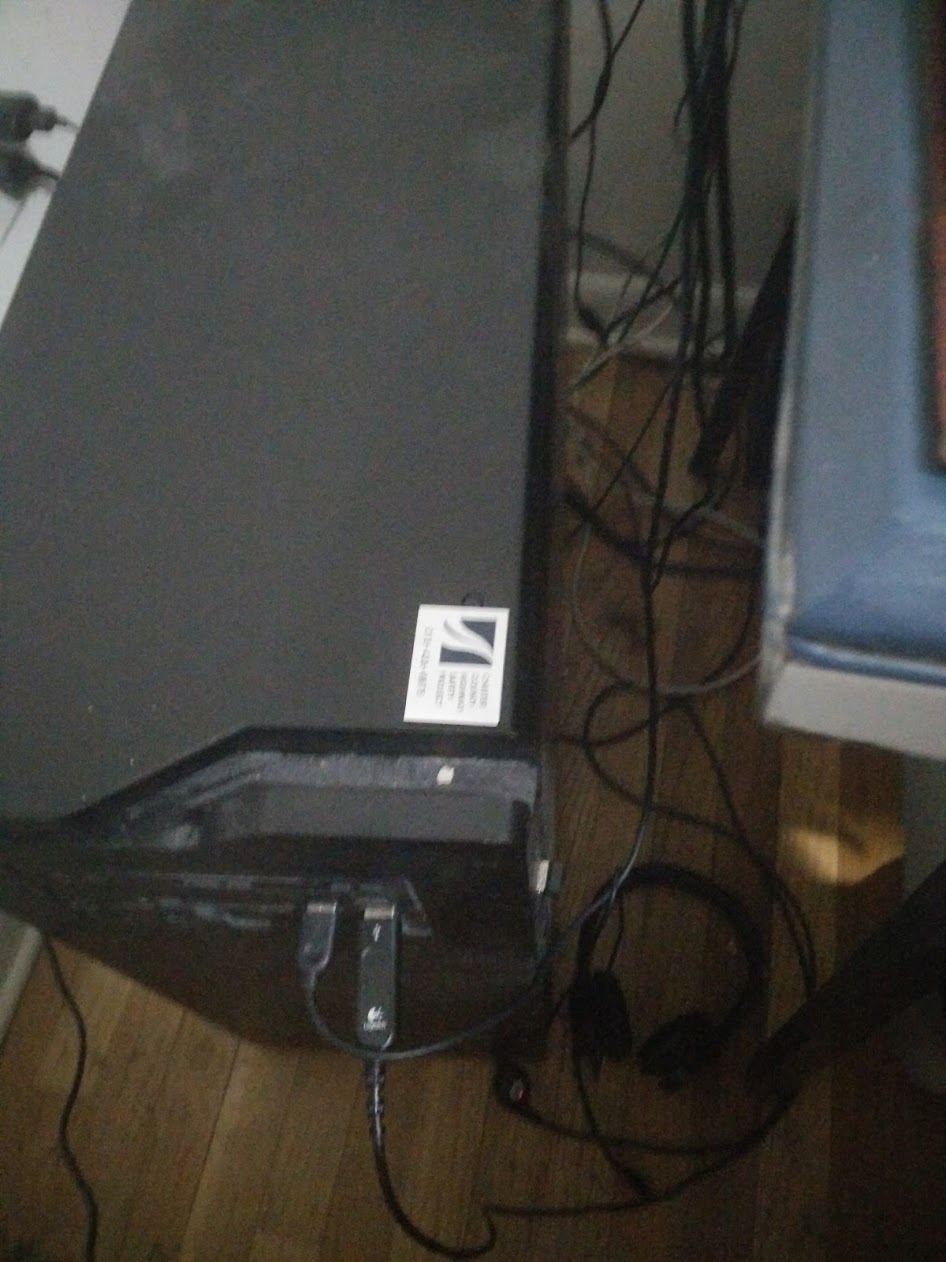 EDIT: Thanks to a brilliant comment by andyjpb. I have retitled this post and changed the following lexical item.
Thus, your word of the day: "moggy-guard". Like a molly-guard, but for cats.